It's amazing how our entire world has become digital. A multitude of devices and gadgets surrounds us, and we can't imagine our lives without them now. One among the many that have engulfed us in its usefulness is open-source software.
To be honest, it feels like open-source software is an anomaly in this tech-dominated world. The thought that a community of developers is so comfortable working on a single piece of software for years without money is mindblowing.
As we have done a thorough analysis of open-source software in our previous article, it's time to get into the depth of this realm.
For your benefit, we've decided to enlist the open-source software examples of 2024. But before that let's discuss why you should use open-source software.
Why Should You Use OSS?
The answer is simple; it provides you with a platform to contribute and learn from others. There are countless benefits of open-source software that you should consider to make the most of it. In 2024, here's an extensive list of open-source software examples available for you to take advantage of.
Here are some of the benefits that OSS provides us:-
Open-source software is very cost-effective as a majority of this is freely distributed. The source code can be altered, which frees the organization from what is commonly known as "vendor lock-in."
It is a term that signifies that the company has to be dependent on a single vendor for regular updates on the products.
If you purchase closed proprietary software like Microsoft's Windows and Office, you are bound to accept the predefined terms and conditions that restrict the ways developers utilize a given product.
On the contrary, everything is flexible with open-source software. Anybody can modify it according to their specific needs. A great example of this is Drupal; it has been adopted by universities, cities, towns, and even the White House.
Open-source software embraces the values of:-
Community
Collaboration
Transparency
All these values are promoted for the mutual benefit of the platform as well as for the users.
This sense of intense commitment towards the community encourages the programmers to develop new advanced features, due to which OSS projects are often considered to be on the cutting edge of technology.
Continuous improvements by various developers make this happen.
Linus Torvalds, the creator of Linux, said, "Given enough eyeballs, all bugs are shallow."
This means that the more people look at a code and test it, the greater the probability of finding a problem that may go unnoticed.
Due to crowdsourcing, there is constant peer review by the developers; they are constantly reviewing the code, closing security gaps, and trying out new improvements.
So, In the case of open-source software, bugs are detected before they can cause any serious harm and are solved, unlike closed software, where a detected bug may take months to repair.
Contributions by Community
A community of experts is behind the constant development of open-source software. They give utmost importance to freedom and want the software to become efficient enough to be utilized by anyone with access.
Therefore, various documentation, email lists, forums, wikis, newsgroups, or even live chats are provided for every popular open-source project.
Check out more advantages of using open-source software here.
What are the Best Open Source Software Examples Of 2024?
Taking this discussion further, now it's time to take a look at all the open-source software examples that are popularly being used in 2024. It is an extensive list containing the description as well as the features of open-source software respectively.
Now, without further ado, let's jump right into the list of the best open-source software for 2024.
1. GIMP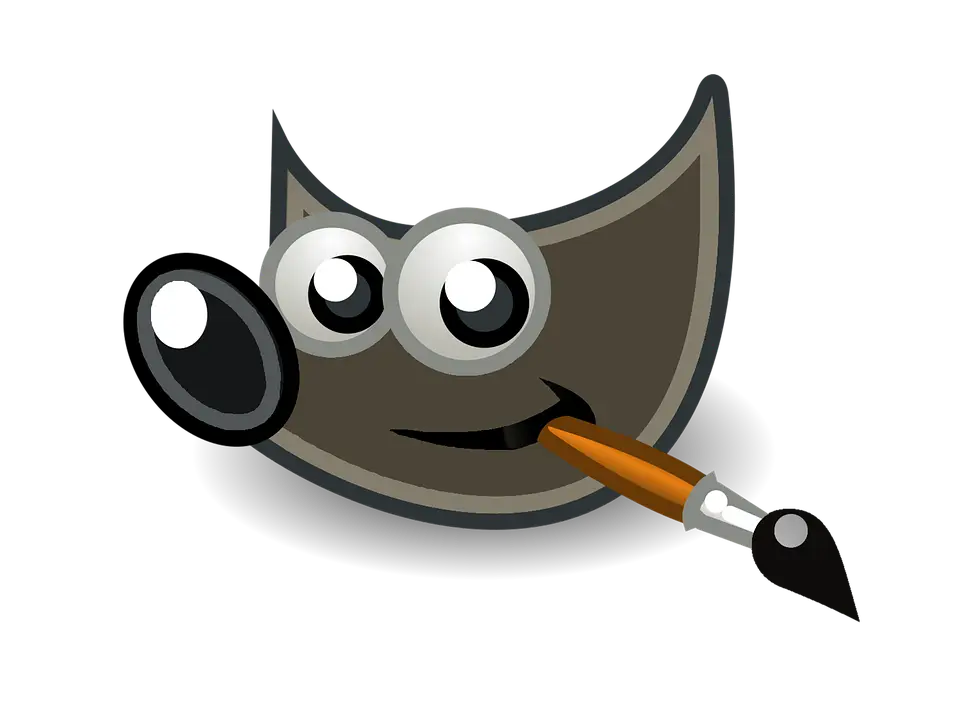 GIMP was launched in 1996 and is one of the most popular open-source image editing software present in the market right now.
This platform gives tough competition to Adobe Photoshop; unlike Adobe Photoshop, it's completely free. Users can create new graphic design elements and take advantage of the built-in support for filters, layers, and photo enhancement features.
To make the project more appealing, the users can download plugins developed by GIMP open-source community.
Features –
It can operate on Windows, macOS, as well as on Linux.
The interface can be fully customized.
Various advanced editing tools are present.
Layers, Filters, and automatic picture enhancements are the cream on top.
150 standard effects and filters are available.
2. Python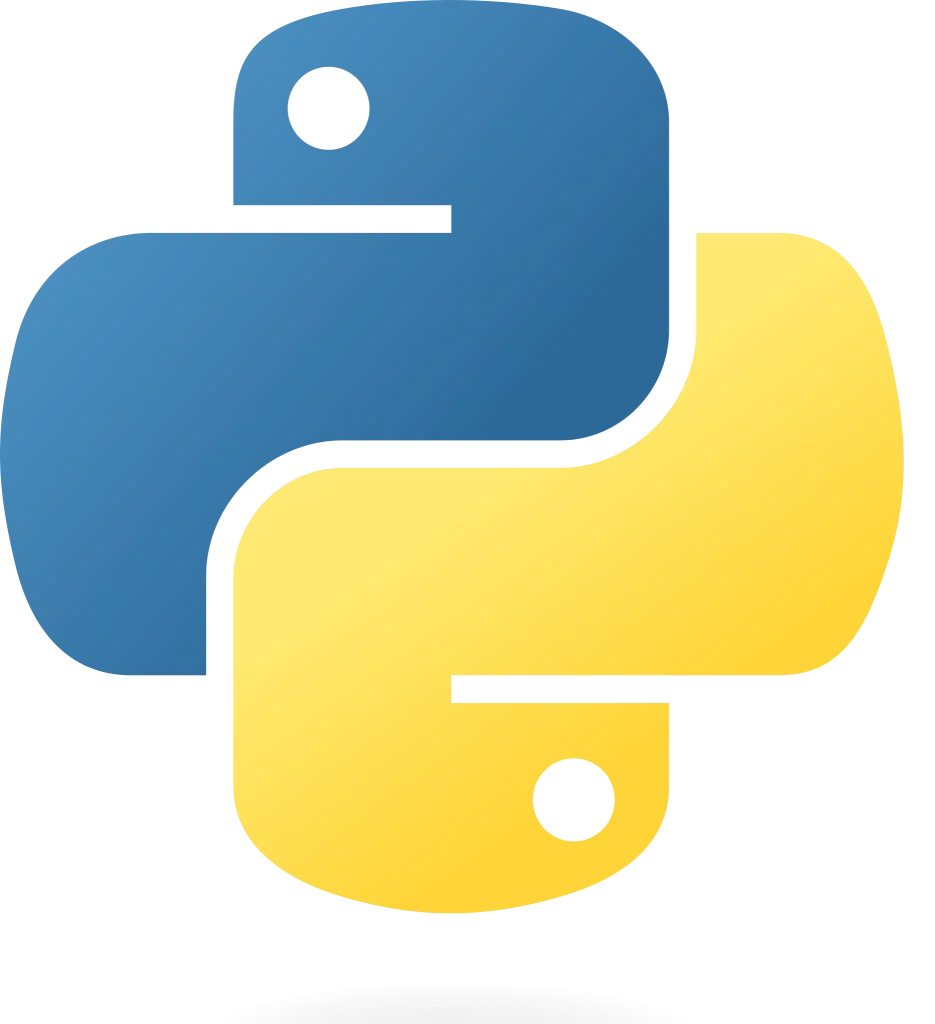 Python is a programming and scripting language commonly used by developers. That's why it is said to be one of the best open-source software for developers.
It is used to create web applications, mobile applications, video games, and many more. Due to the presence of extensive standard libraries, Python is often considered the battery-included language.
Today, it is a widely used programming language. All the renowned industries leverage Python as it allows programming in Object-Oriented and Procedural paradigms.
Features –
The programs are generally smaller as compared to that in Java.
The USP of Python is a huge collection of the standard library.
Python is also widely used as the core programming language to build SaaS applications.
Most widely used multi-purpose, high-level programming language.
Easy to code.
3. Mozilla Firefox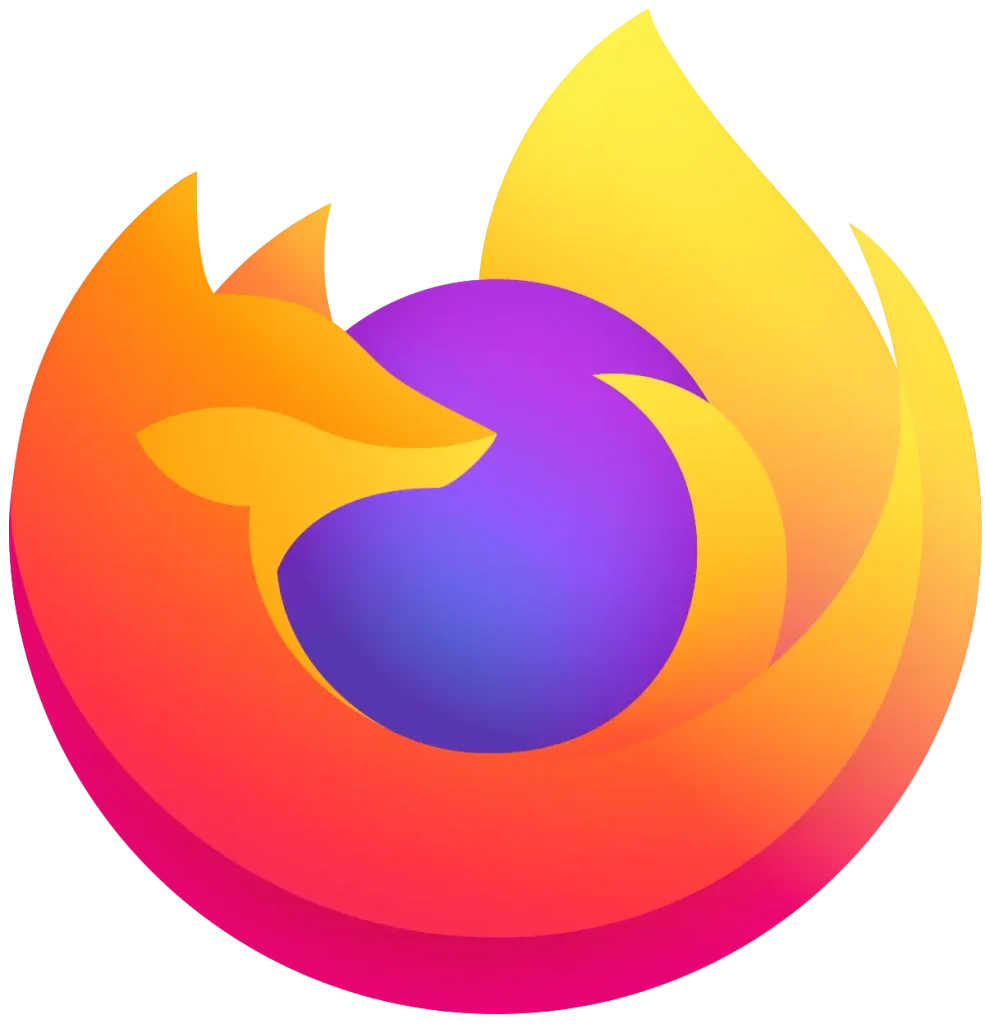 Mozilla Firefox is said to be one of the most successful open-source projects globally.
It is a web browser just like Google Chrome and was released in 2002. It helps the users with a simplistic user interface and an intelligent address bar.
For various Linux distributions, it is the default web browser. Earlier, it lost some of its customer bases after the launch of Google Chrome, but recently Mozilla gave a wonderful transformation to Firefox, and now it gives tough competition to the former.
Features –
The browser is equipped with phishing and malware protection.
Outdated plugins can be automatically detected.
Interrupted downloads are automatically continued.
It has fast graphics acceleration for videos and images.
Tabbed browsing is also available.
4. PyTorch

Pytorch is an open-source machine-learning framework based on the Torch library. It was developed by Facebook's AI Research lab (FAIR) and is used for applications such as computer vision and NLP.
It also gives a Python package specifically for advanced-level features like tensor computation and TorchScript. Various deep learning software is built on Pytorch like Tesla Autopilot, PyTorch Lightning, and Catalyst.
Features –
Provides a rich ecosystem of tools and libraries.
It is well supported on a majority of the cloud platforms.
C++ interface is also available.
Provides high-level features like Tensor Computing and Deep Neural Networks.
Provides ease of use and flexibility in eager mode with the help of TorchScript.
5. GNU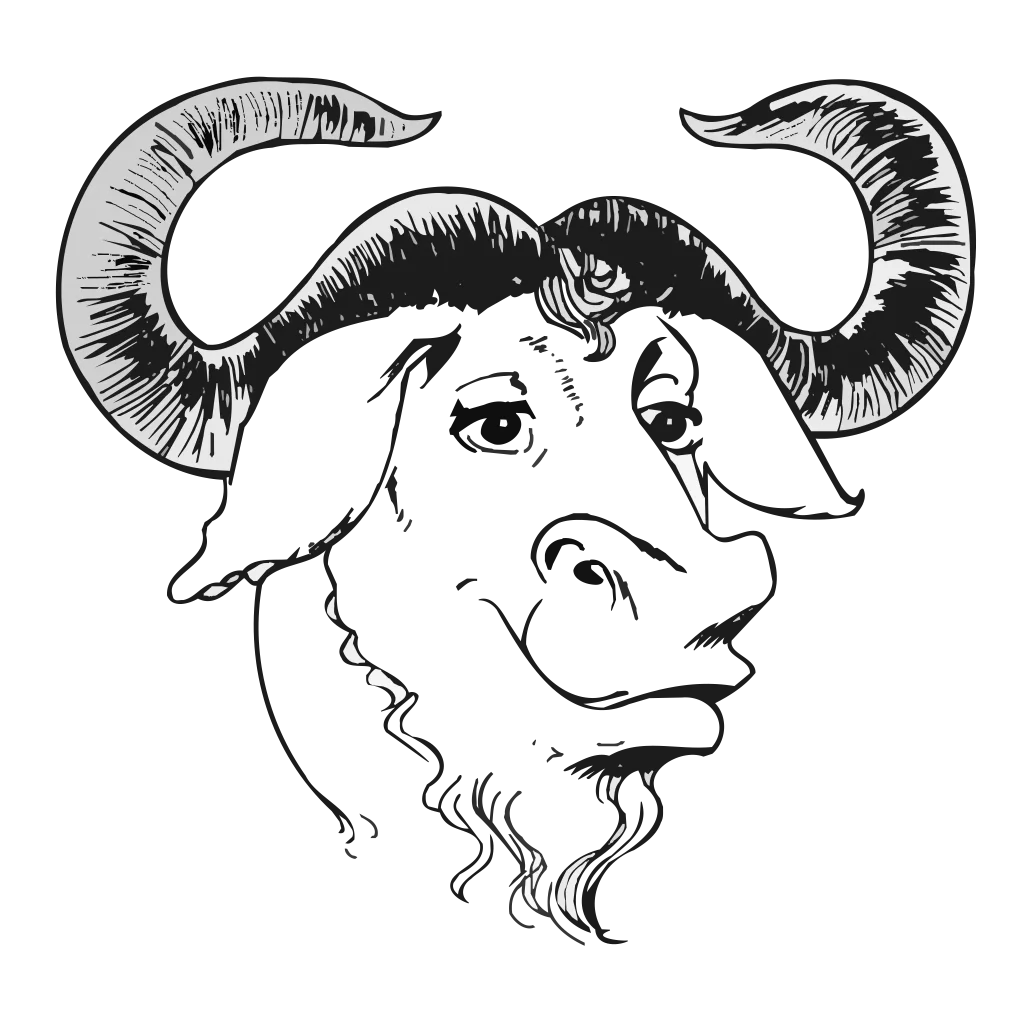 GNU is a congregation of software that can be used as an operating system or as parts of an OS.
This operating system respects the freedom of the users. It's a UNIX-like OS indicating that it is an amalgamation of many applications, libraries, and even games. The job of this software is to allocate machine resources and to talk to the hardware.
Features –
It differs from Unix as it is free and has no Unix code.
The development started in 1984, known as the GNU Project.
It is used with Linux.
Has its own kernel – The Hurd.
Hurd is a technical project.
6. VLC Media Player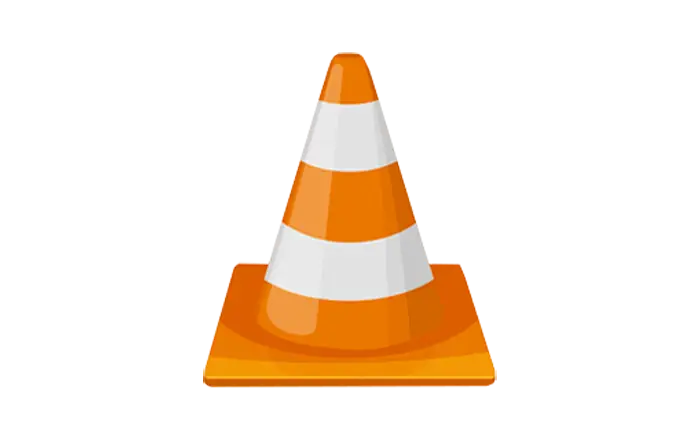 VideoLAN Client or VLC is a multimedia application created by VideoLAN Project, an open-source development group.
This is a media player that is primarily used to play audio and video. It's evident that this media player has dominated the industry for many years in terms of popularity.
The USP of VLC is that the user can play audio and video of any format and the fact that it provides a playback feature makes it different from its competitors.
It's also constantly upgraded with new and advanced features like –
1. 360-degree video support for VR headsets
2. The ability to stream to other devices (like Chromecast)
Features –
It can run on Windows, macOS, Linux, Android, and iOS.
Files of any format can be played using this software.
The user can also add subtitles from third-party sources.
The playback feature is by far the best feature
It can be used to stream media locally as well as on the Internet.
7. Audacity

Audacity is a free multi-track audio editor and recorder; that provides numerous effects to be applied to audio to make it more appealing to ears.
The versatility makes it unique- one can edit recordings, and conversations and can make music also. The key features of this software include recording audio from different sources, processing audio, and many more.
There are many examples of open-source software, but with over 110 million downloads, Audacity is the most popular download from FossHub.
Features –
It can record live audio.
One can cut, slice, mix, and copy the sounds.
Has the ability to convert tape recordings into digital sounds.
Sound files of various formats like AIFF, FLAC, MP2, MP3, or Ogg Vorbis can be edited using this software.
Windows, Mac OS X, GNU/Linux, and other operating systems support this software.
8. WordPress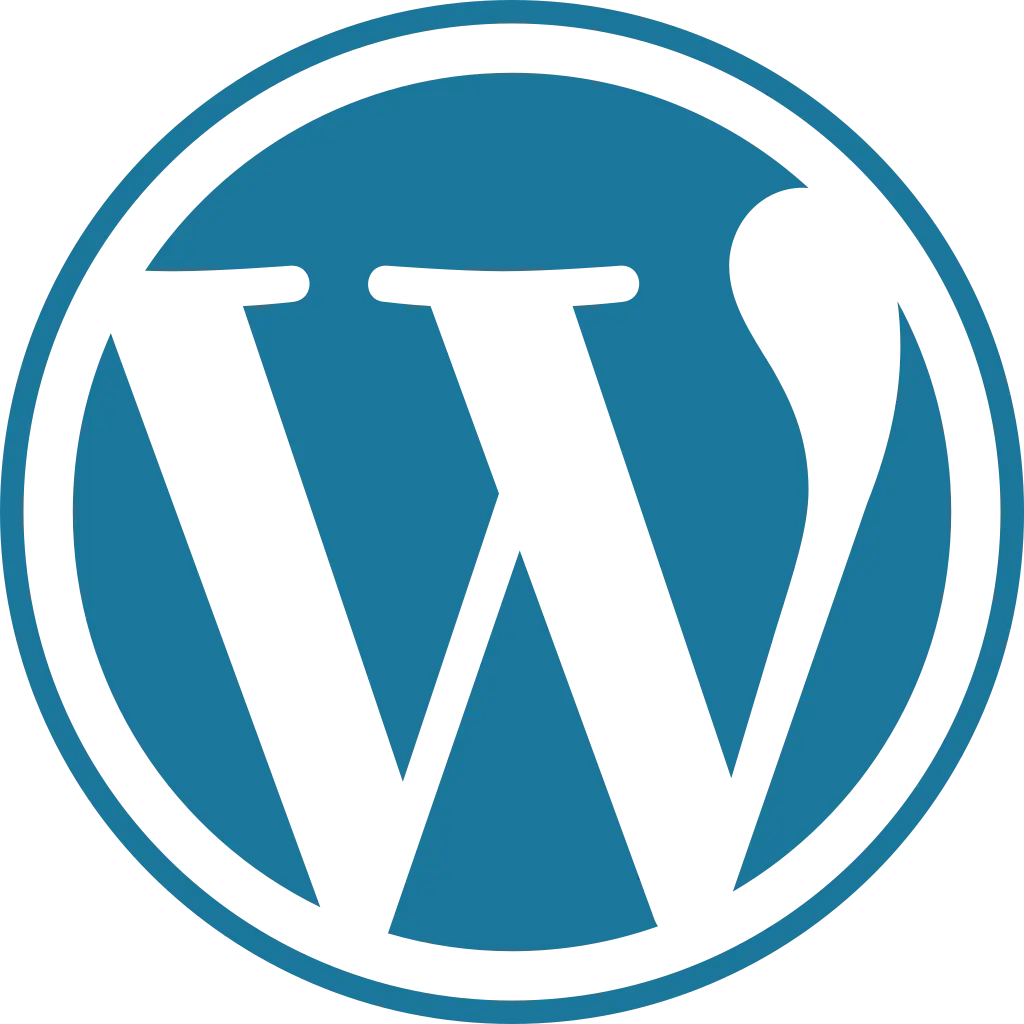 WordPress is a free, open-source CMS (content management system) written in PHP which uses MySQL database.
Earlier it was only known as a blogging platform but now it has evolved to be much more than that. 41.4% of the top 10 million websites use WordPress now.
The best thing about WordPress is, it handles both, the backend as well as the front end of websites. With the use of WordPress, one can create blogs, E-commerce websites, Business websites, E-learning websites, Portfolio websites, and many more.
Features –
Thousands of plugins are available.
Available in more than 70+ languages.
It is already optimized for search engines, and you can also take advantage of various SEO plugins available to further improve your site's ranking and visibility.
Thousands of free and paid themes are available.
It's very user-friendly.
9. Bittorent

BitTorrent is specifically for peer-to-peer file sharing (P2P). It allows the users to distribute files via the Internet, which is done in a decentralized manner. It is one of the most common and efficient communication protocols.
To make use of this, a person has to use a BitTorrent client on their Internet-connected computer systems. It is also used to share files like TV shows and video clips or songs. Various organizations are using BitTorrent to distribute their own or licensed works.
Features –
Primarily used to minimize the pressure on the server.
One can download torrents in bulk quantity.
Analysis indicates that it accounts for about 35% of all Internet traffic.
Large software, and ISO-images, operating systems can be downloaded at a higher speed.
Best suited for popular and new files that interest many people.
10. PHP
PHP stands for hypertext pre-processor. It is a scripting language used mainly for web development. The plus point is that it can be embedded into HTML. It is said to be the best open-source software example.
This language comes in handy for managing dynamic content, session tracking, and creating e-commerce sites. Many popular databases, like MySQL, PostgreSQL, Oracle, and Microsoft SQL Server can be used with Python.
It encrypts data, and the user can add, delete, and modify elements within the database through PHP. As per recent trends, it is said to be the best open-source software for developers.
Features –
The syntax of PHP is C-like.
It can collect data from files, and save data to a file, anyone can send data, and return data to the user through emails.
It supports various protocols like POP3, IMAP, and LDAP.
It can even run the largest social network(Facebook).
It is also used to control user access.
11. Brave Browser

Brave is a privacy-focused open-source browser developed by Brave Software. The feature that differentiates it from other browsers is that in the default settings, Brave Browser automatically blocks online ads and website trackers.
If the users want to turn on the ads, they can alter the default settings. The May 2024 statistics indicate that Brave has 32.4 million active monthly on Brave, and a network of 1.2 million content creators are also active.
Features –
It offers a peer-to-peer networking protocol.
Blocks trackers, ads, and scripts by default.
Provides automatic HTTPS connection upgrades.
Replaces the removed ads with ads from its network.
Its financial foundation is dependent on its share of ad revenue value.
You can earn their native token by simply using the Brave browser.
12. Blender

Blender is a 3D computer graphics software. It is used for creating 3D printed models, visual arts, and many other things. The Blender Foundation develops it (non-commercial) based in Amsterdam.
The mission of this software is to give the global community access to 3d technology. The best part of Blender is, it's completely free even though it is professional, which is wonderful.
Features –
This software can be used to make smoke, rain, fluids, hair, and rigid bodies.
The internal file system can group multiple scenes into a ".blend" file (a single file).
Organizes data into various 'data blocks" ( Objects, Scenes, Materials, Images.)
The API of Blender for Python scripting is often used to customize applications and write specialized tools;
The Grease Pencil tools are used for 2D animation.
13 . MYSQL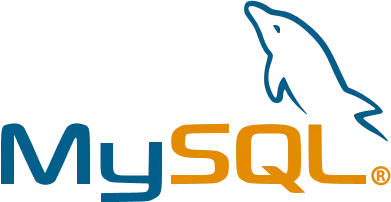 MYSQL is an RDBMS (relational database management system) for managing databases. It is used for data cleaning, data warehousing, e-commerce, and creating websites or web applications and is an important component of (Linux, Apache, MySQL, and PHP) commonly known as the LAMP stack. etc.
One can install it on a server or desktop. Companies like F5, iStock, and ITALTEL, deploy this software in their daily operations.
Features –
It is a client/server system.
Utilizes a thread-based memory allocation system.
It is compatible with Windows, Linux, and Unix.
The memory leakage is low.
For embedding the database into applications, it has various plugins.
14. Linux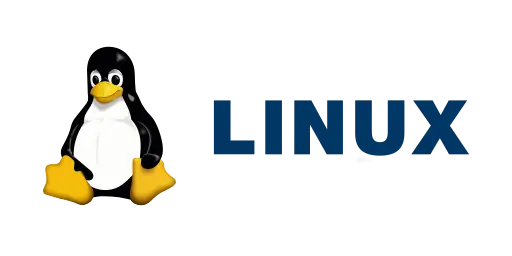 Linux is a free, open-source operating system created by Linus Torvalds in 1991. Since then it has become the largest open-source software in the world
The core elements of this operating system are similar to that of other operating systems, but there are many Linux distributions, which comprise different software options. The source code of Linux is licensed under the GPLv2 license.
Features –
It enables user security using its various features like password protection, and data encryption.
Can operate on different types of hardware.
Multiple users can access system resources simultaneously.
Multiple applications can run at the same time.
It can also run on the Windows operating system.
15. Ruby on Rails

Ruby on Rails is the most popular open-source software and is built with the Ruby programming language. It is a tool that gives web developers a framework to give structure to the code that they write.
It is also known as an MVC (model-view-controller) full-stack framework and is considered the revolution in the programming world.
Companies like Github, Shopify, Ask.fm, Kickstarter, Scribd, ConvertKit, Twitch, Instacart, Zendesk, and SoundCloud leverage Ruby on Rails.
Features –
Primarily based on the MVC (Model View Controller) architecture.
Active Record- is a database access library in Ruby On Rails that eases the data handling process.
An extensive library of AJAX Is provided with this.
To debug applications, in-depth error logs are provided.
It doesn't consist of any XML configuration files.
16. FileZilla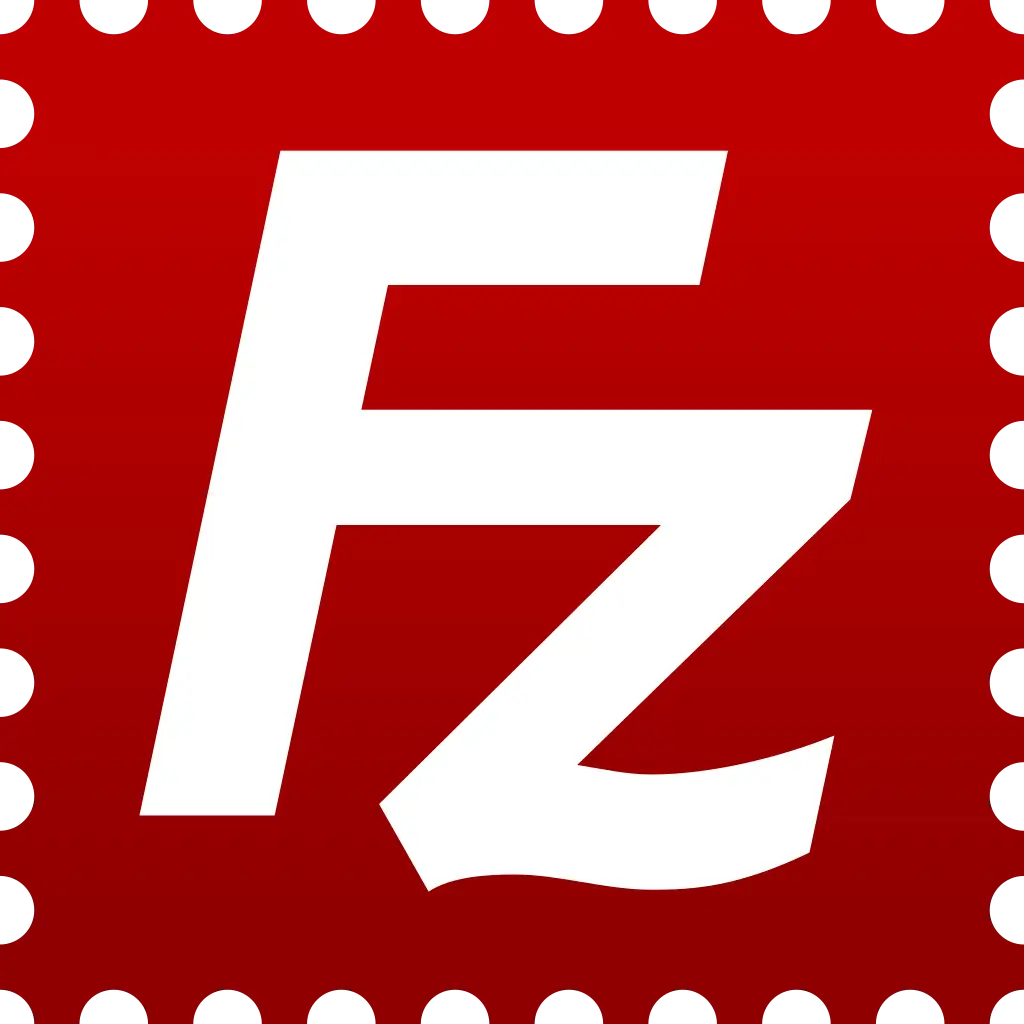 FileZilla is an open-source File Transfer Protocol application. It is a professional tool primarily used for sending files. It is among the many professional open-source software examples primarily used for sending files.
It is used for transferring files from the local system to online servers.
The FTP client can be operated on Windows, Linux, and Mac OS X, on the other hand, the FTP server is available for Windows only.
Features –
Transfer of files is done using FTP.
Drag and download features are available for downloading and uploading files.
It can export queues into an XML file format.
Secures password with a master password.
Available in 47 languages globally.
17. Inkspace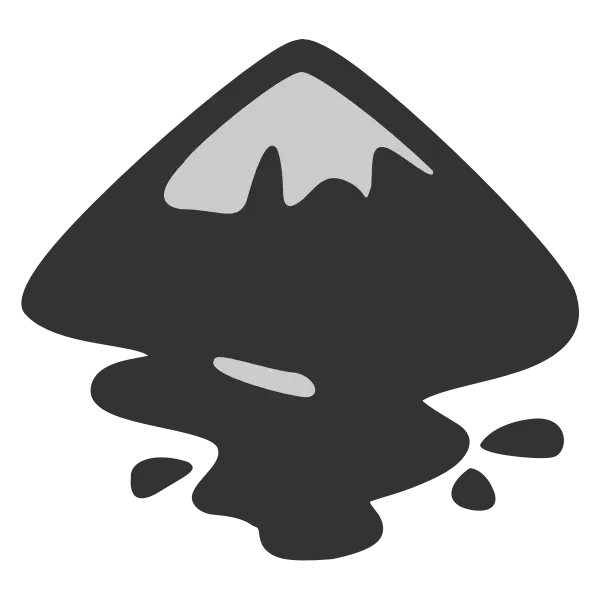 Inkspace is one of the best examples of open-source technology.
It is an open-source graphics editor to create vector images in SVG format. Just like Adobe Illustrator, Inspace is a free and powerful tool drawing software for Mac and Windows.
The first release was 15 years ago, but till now, it is still updated. It allows users to create logos, flyers, business cards, websites, badges, letterhead, etc. One can create ultra-realistic drawings also.
Features –
Run smoothly on MAC OS X, Windows, and Linux architecture.
The exciting feature is the 3D boxes tool that is used to create 3d boxes and can be adjusted in the XYZ plane.
It works with layers systems.
Bitmap images can easily be traced with this type of software.
Multiple drawing tools are present to make the project look more artistic
18. Apace Open Office

Apache OpenOffice is a software suite for Word documents, spreadsheets, presentations, etc.
It supports a variety of languages and can run on every computer. In Apache OpenOffice, data is stored in an international open standard format.
Anyone can easily download it and can use it free of cost. Various advocates, educators, and businesses are already using it.
Features –
Other products cannot match the consistency that this software has.
Released under Apache 2.0 license.
Anyone can report any bugs, add new features, or delete features.
It's free.
Provides all the features that any other suite offers but in a more efficient way.
19. Krita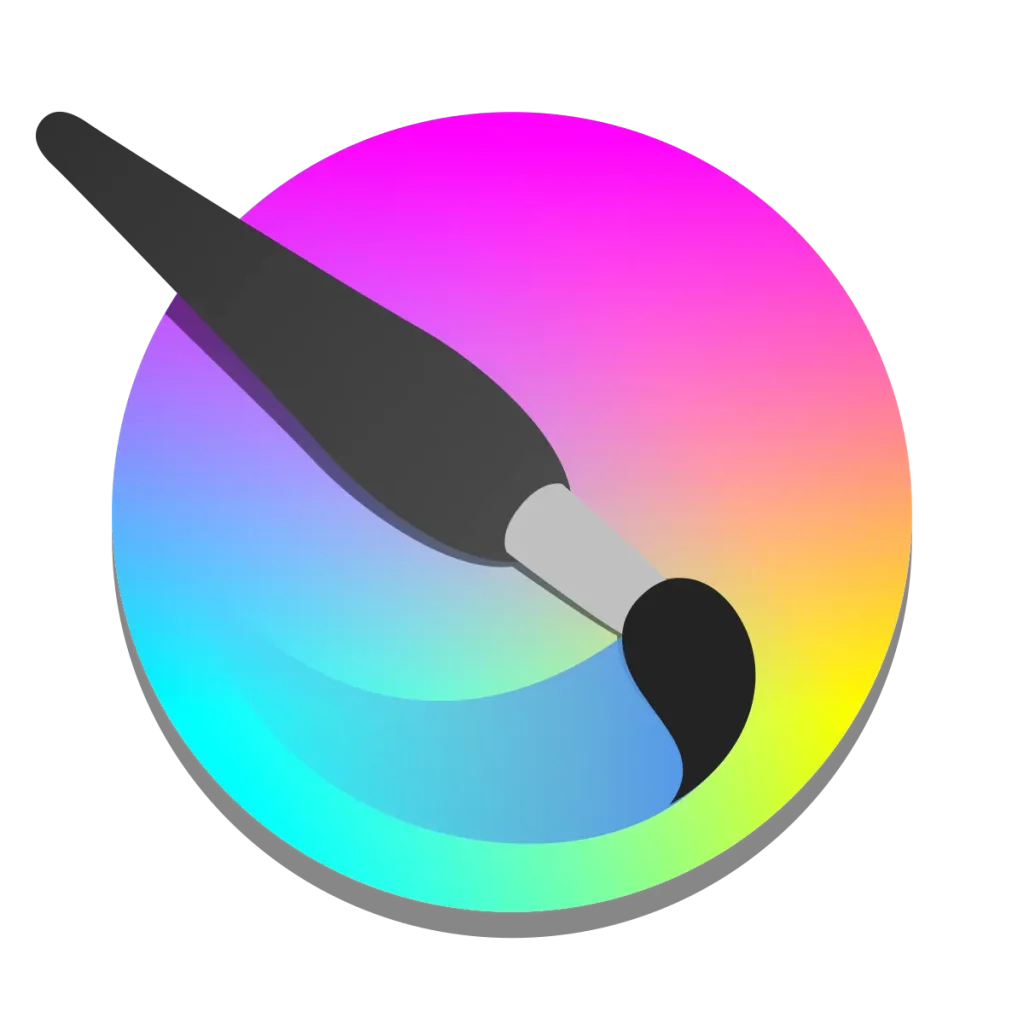 Krita is a popular raster graphics editor. The software is mainly used for 2D animation and digital painting. It's written in C++ and is said to be one of the best open-source software for digital artists.
The mission of this software is to give the best painting application for illustrators, cartoonists, and artists. Both amateurs and professional artists can leverage this software.
Features –
The UX design is arguably the best feature of Krita.
The animation tools are designed for frame-by-frame raster animation.
The display is an OpenGL accelerated canvas that fastens Krita's performance.
Real-time filter preview support is also present.
The document is stored with the .kra extension.
20. KeePass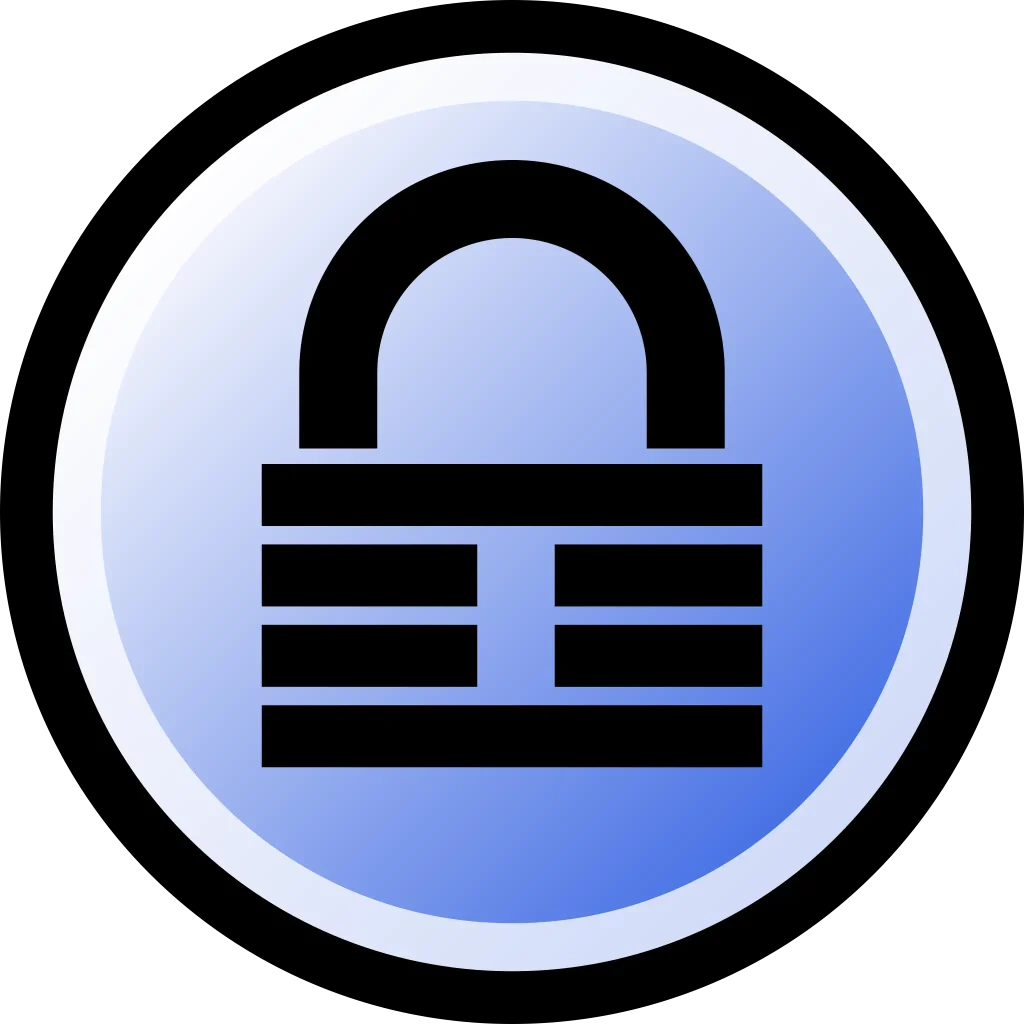 Nowadays, the passwords for different websites are endless; hence it becomes troublesome for us to remember the passwords of each specific site. There are many password managers, but the most renowned is KeePass, which helps users manage passwords more securely.
It is one of the best examples of open-source software.
In KeePass, a database stores all passwords and is locked with a master key. You are required to remember just one password to unlock the database to access all the passwords. Database files are encrypted using (AES-256, ChaCha20, and Twofish).
Features –
The list of passwords is saved by default as a .kdbx and It can later be exported to TXT, HTML, XML, and CSV.
The provision of simultaneous access and alterations to a shared password file by multiple computers is also provided.
There are various plugins such as integration, automation, etc.)
Quickeepass is an open-source wrapper that allows this software to run on Linux.
Majorly, it runs on Windows but is also available for Mozilla Firefox, Google Chrome, Microsoft Edge, and Internet Explorer.
21. LibreOffice

LibreOffice works as an alternative to Microsoft Office 365.
It consists of programs for word processing, creating spreadsheets, slideshows, and diagrams, working with databases, and formulating mathematical formulae.
It is considered to be far better because of its ability to preserve Microsoft file formats better. This means that any formatting that you have done in the original Microsoft document won't get disturbed.
Apart from this, it was recently updated, and a QR code generator tool was added to create mobile-friendly links.
Features –
It can run on Windows, macOS, and Linux.
It is available in approximately 115 languages.
The file format to save all the documents can either be done as Open Document Format for Office Applications (ODF) or OpenDocument.
The USP is that it supports Microsoft files.
Rather than being a cut-down version, this is a full suite.
22. Virtual Box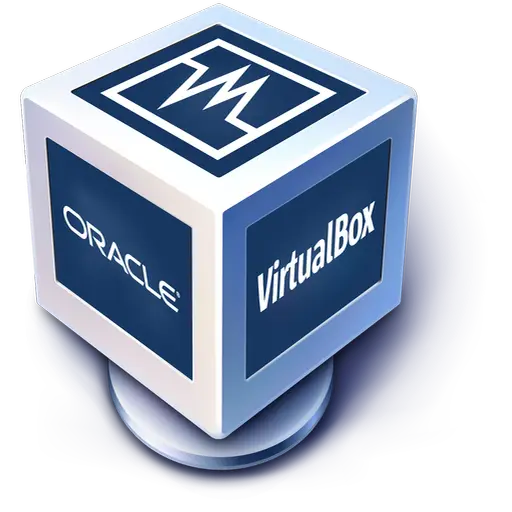 VirtualBox is a platform for visualization applications and is a hosted hypervisor for x86 virtualization. It is developed by Oracle Corporation.
It can run multiple operating systems simultaneously and is quite easy to install. Using this, the user can install and run as many virtual machines as he likes.
Features –
This software runs on a large number of 64-bit host OS.
It provides pretty good hardware support.
It gives a group feature for users to organize and control virtual machines altogether and individually.
It's a modular design with a well-structured programming interface.
The (VirtualBox Remote Desktop Extension) enables high-performance remote access.
23. Zimbra

Zimbra is a collaborative software suite earlier known as Zimbra Collaboration Suite (ZCS), which consists of server as well as client components.
It supports the export of emails to mailbox format that can later be converted to Microsoft Outlook or PST files. It's a pretty easy-to-use and efficient tool.
Features –
Email and group calendars are supported.
An open-source and a commercially supported version are available.
Mail, contacts, and calendar items can be synchronized with open-source mail clients.
Once, it also offered a desktop email client called Zimbra Desktop.
It's a full-fledged collaboration suite.
24. 7-Zip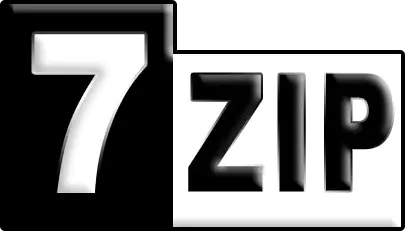 Igor Pavlov developed 7-Zip and released it in 1999. It is an open-source file archiver primarily used to store groups of files within containers known as "archives" compressed in nature.
It's one of the best archiving tools on the Internet right now. It can create a cabinet of similar files, which helps the users in organizing files.
It also protects the grouped files with a password/encryption, which gives you the space to go with 7-zip for all your archiving requirements.
Features –
The ratio of compression is pretty high.
It is far better than WinZip.
The supported formats are 7z, ZIP, CAB, RAR, ARJ, GZIP, BZIP2, TAR, CPIO, RPM, and DEB.
Considered to be the best file manager.
Free of cost.
25. Marketcetera

Marketcetera is an algorithmic trading platform that gives the user complete control over the trading platform. It uses ACTIV Financial data steam services for data feed and uses the open-source library QuickFix. This software is specifically made for traders and financial firms.
Features:
It is a robust platform to make unique strategies.
It gives the users transparency into the source code.
One can modify the source code to meet business needs.
It delivers immense flexibility.
Reduces the overall cost of the business.
26. OpenCog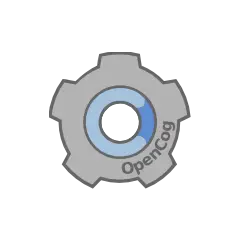 To end the discussion of open source software examples, now lastly, we'll talk about OpenCog.
OpenCog's aim is to build an open framework for AI and is released under the GNU Affero General Public License terms.
It provides a platform for artificial intelligence and research and development. Companies, including Cisco, Huawei, and many others use OpenCog.
Features:
It is a collection of cognitive algorithms.
It helps to develop detailed plans.
It aids in the development of software infrastructure.
Wrapping Up
Now that we have provided you with an extensive list of open source software examples leverage the benefits that these offer.
What do you think? Which is the best open-source software, according to you?
If still, you are not sure about that then give it a try and learn every bit of technology without any limitations and take help from similar-minded people from the common communities.
Dive deep into the realm of open-source and find exciting software free of charge. We hope this list of open-source software will help you along your way.