Every business these days has just one dream – to become an internet sensation. With the significant increase in the cost of print and electronic media, businesses have adopted social media as it is an affordable and more efficient way to engage with prospects. The choice of a client to go online for choosing a brand and ultimately purchasing a service or product has evidently increased the requirement to have a reliable digital marketing strategy.
A creative digital marketing agency makes this pivotal process simple by using certain techniques. Although to pick the best digital marketing agency, there are some basic filters that must be applied. You can, of course, Google, best digital marketing agencies in NYC, top SEO companies in London or best digital marketing services company In Delhi, but modern problems require modern solutions and your pro-activeness as a customer.
Tips to Choose the Right Digital Marketing Agency for your Business
Today we took the initiative to educate people who are desperately searching in need of finding tips to hire the best digital marketing agency for their business growth. The top tips to choose the best digital agency have been summarized below-
1. Know your Goal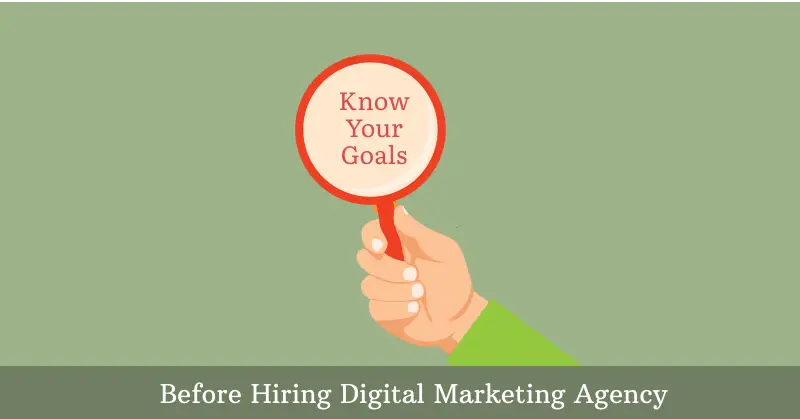 The digital marketing process comes with many channels, platforms, strategies, and goals. Before lifting off, you must recognize where you are going to land? Identifying your digital marketing goals and motives is the first step towards choosing the best digital marketing agency. With distinct visions of how you want your business to turn out, you can proceed to make a clearer choice. This is a critical process neglected by many and which in return gives the adverse results.
2. Do Your Homework
Good digital marketing agency will not only sell your product but will also sell their own. When you are out, do your research, look at how well your preferred digital marketing company marketing themselves. Start the investigation by looking at the website. A good digital marketing company's website will be incredibly easy to use, load speed will be fast and above all, the website will be informative. To know about their SEO service's effectiveness, you can ask for their keywords ranking stats. If the keyword ranks are great, you can be certain they follow the great strategy and they can bring results.
3. Plan for a Long-Term Relationship
Digital marketing takes time. It's not like developing an app or website. You can't simply just throw some bucks to get the best out of it. It is a continuous process and takes time to develop a result-oriented marketing approach that drives results. To ease the digital marketing campaign stress, develop a strategic partnership with the agency to build your business for a brighter future. This relationship must be built keeping in mind for a long period.
4. Dedicated Support
While you are out in the hunt of the best digital marketing company look for one who will share the everyday marketing insight to you. A professional digital marketing agency will offer you the performance of the marketing channels and methods everyday basis, so you can understand where is your money going. If you do not know the technical stuff, a good agency should provide you support who will help you to understand everything going on with the campaign in a more straightforward manner. They will help you to manage your account and they will be the point of contact so you can do your day to day work without needing to answer possible clients. While you are talking to the agency, don't forget to ask the agency about if they will offer you a dedicated support team or not.
5. Range of Services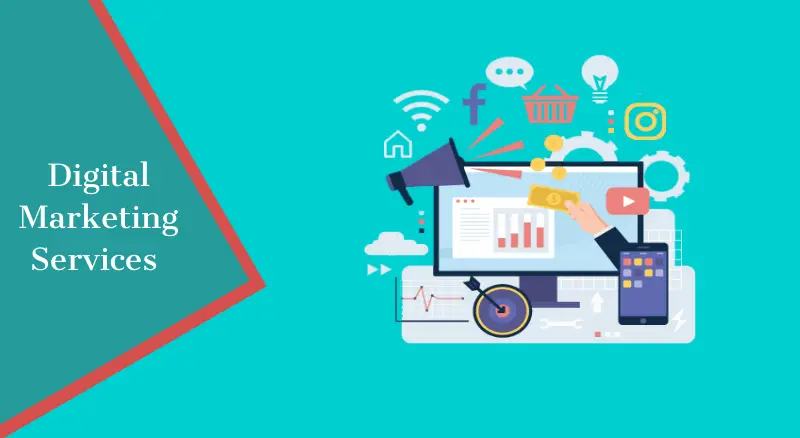 A good agency should be able to offer you to use your marketing in every digital space. Yes, social media is a great way of building a loyal customer. However, most of the internet search is happening in the search engine and if you have selected an agency that only does social media marketing, then you have to hire one another to do the rest. In order to make the most out of your digital marketing campaign, search for an agency that does offer professional digital marketing in every aspect. Apart from the basics of content-creation/management, placement and analytics, search for a business that offers additional services like web design, email marketing, reputation marketing, etc. This means that your marketing company has plenty of available options that you can use to scale up your marketing strategy.
6. Choose Industry Experts
Choose a digital marketing company that has a good amount of experience in the field. Go to their existing website and bring out your investigation talent! Look out for their previous works and reviews of their current and existing clients. If it's possible to talk to one. This helps you in determining if they are reliable or not. If you are looking for a particular skill set, then take a peek at their team section to find out more regarding their talent and expertise. Also, you can ask for their previous case studies to make the right decision for you and your company.
7. Look for Value, Not Price
Well, of course, the cost of digital marketing plays a significant role in making the final decision and it is advised not to go out for the cheapest one. Your aim should be finding a balance between cost and quality. Get clear and comprehensive details about what is expected from each other, so you can plan for your future accordingly. Want to know how much budget is ideal for your digital marketing business then you must talk to the experts.
These are just a few of several things to look at before hiring a digital marketing agency. Take your time to learn about the agencies you are considering hiring before making the final decision.
Read Recent Articles Here –