In this article, we will guide you on how to make an NFT, how to make money from NFTs, and how much it costs to make an NFT.
As you know, the craze around the ownership of NFTs and other collectibles has scaled a step further when the news of an Italian artist Salvatore Garau made global headlines after he sold his invisible sculpture titled, Io Sono or "I Am".
The sculpture isn't a tangible one and exists in the artist's imagination. The sculpture was sold for a whopping amount of $18,000 and the buyer received a certificate as proof of owing the art (which doesn't exist in the real world).
Hence, it is all about the ownership rights that make collectibles including NFT tokens and digital art worth millions of dollars. Along with multiple NFT marketplaces, there are many NFT projects that are set to leave a mark in the NFT market in the future.
This article is the third in our series about the exponential rise in the value of NFTs and crypto in today's market. Such exorbitant values attached to NFT might have let you think twice about how to make NFT art.
What Does NFT Mean?
In a world where everything can have its duplicate copies, owners of NFTs pride themselves on the paucity of their digital assets.
Each NFT token contains a unique ID and code and they are reflected in the user's wallet. The ID and code render every token different and original. After possessing similar appearing tokens, the copies would not be as valuable as their 'original'.
Hence, owning an NFT is all about scarcity and originality and here we are going to learn how to create an NFT easily.
How Much Does it Cost to Make an NFT?
Technically, there is no particular amount that goes to how much it costs to make an NFT. You have to pay for features and ether gas at the given steps. For instance, the initial listing fee on Rarible is $5.91. Then, there is a further fee to generate the NFT of $42.99.
In case, the NFT is bought, you will be charged commission fees and a transaction fee for transferring the money from the buyer's wallet to yours. It is hard to issue a single quotation as the crypto market fluctuates with each passing minute.
How to Make an NFT Artwork?
Minting and trading one's own created NFTs is convenient with the inception of numerous marketplaces such as OpenSea, Rarible, and Decentraland including others.
Before delving into this, you have to make a choice and see which platform suits your conditions and would fetch maximum dollars.
For instance, OpenSea is a user-driven platform that allows you to create your own NFT webstore and offers a variety of related services, supported by the OpenSea exchange. On the contrary, Rarible has recorded more sales than OpenSea. Furthermore, there are several niche NFT marketplaces custom-developed for specific categories of NFTs.
So, let's dive into how to make NFTs. This section is divided into three steps.
Setting up Your Digital Wallet
In the first step of how to create an NFT, one must possess a digital wallet specific to that particular non-fungible token marketplace and cryptocurrencies for the transaction.
Most of the NFT marketplaces work well with MetaMask wallet. You can easily download the app or the Chrome extension from mindful.io.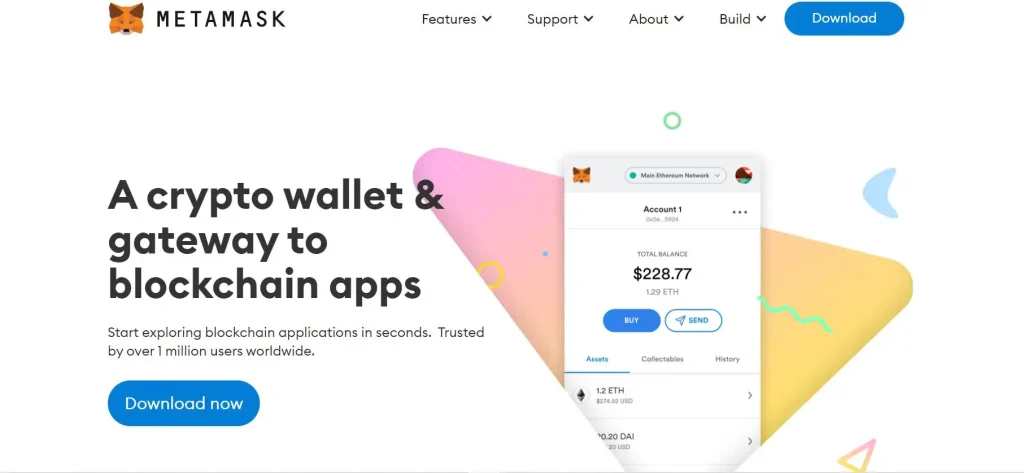 (Image Credits- MetaMask)
Be mindful of keeping a record of your seed phrase in case of recovering the wallet. In addition to this, you would have to pay fees for blockchain gas later. The basic function of a digital wallet is to store the private key required to authorize transactions. The NFTs and cryptocurrencies are placed on the blockchain with wallet ID ownership.
Following the creation of a wallet on MetaMask, your next step is based on how to create an NFT token. Visit Opensea.io or any other marketplace, as per your preferences.
Click on the Create button on the menu bar (This step is particular to OpenSea, other marketplaces have different steps of creating an NFT). Now connect your MetaMask wallet with OpenSea and give a name to your NFT collection.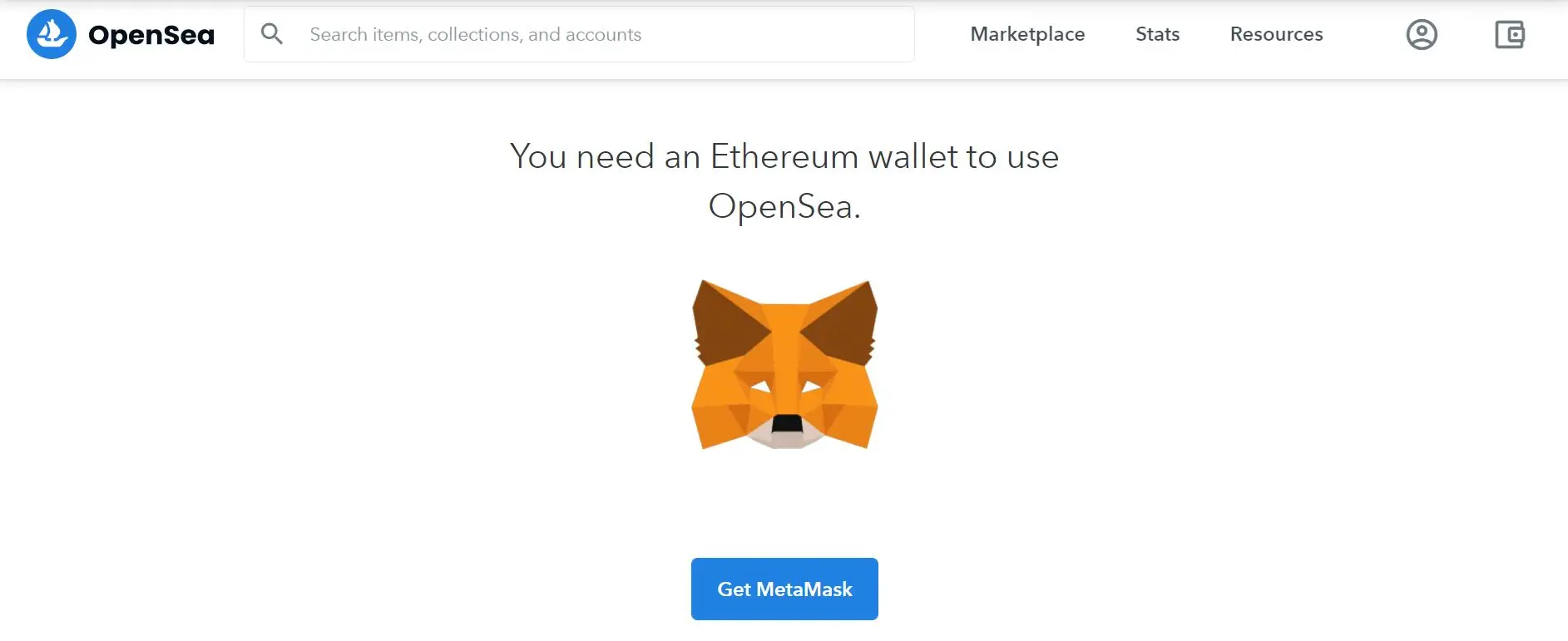 (Image Credits- OpenSea)
Now you can add files to your NFT collection. Remember that while tokenizing your art you should assign certain properties and statistics to differentiate it from the other arts.
Pay the Gas Fee and Upload it on Any Marketplace
This is the final step on the subject of how to make NFT. To trade your NFT, enable OpenSea to sell items from your account. This would include a blockchain transaction and you have to make a payment to buy Ether and send it to your MetaMask wallet.
You will have to pay this fee initially when you create the NFT collection. In case, you do not have Ethereum, you can use Coinbase and Gemini and keep it in your MetaMask wallet.
After allowing all OpenSea permissions to sell your NFTs, users can find and purchase them on the OpenSea marketplace.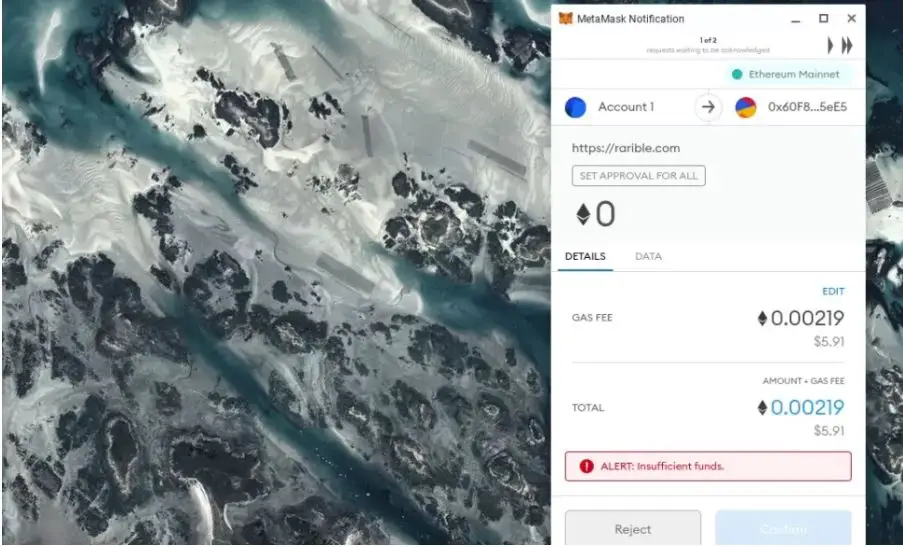 (Image Credits- MetaMask)
How to Make Money With NFTs?
There are a couple of ways you can claim profits with NFTs such as creating, scalping and investments.
Artists who once struggled their ways to showcase their art at exhibitions can create and sell their art in digital format as NFTs. YouTuber Logan Paul sold NFTs worth $5 million in a single day.
You could invest money in trading NFTs on different platforms including Rarible, Nifty Gateway, and OpenSea.
Final Words
We hope you got an outline of how to create an NFT and how to capitalize on its growing value. There is no doubt that NFTs are already a hit among people, however, the crypto-NFT market is dynamic. Thus, it is difficult for us to figure out the exact amount that is used in minting, buying, and selling of NFTs. One cannot deny the lack of transparency in platforms which makes things further hard to comprehend. Having said that, one can only wait to see how the crypto market unfolds and what effects will it have on the trading of NFTs.