The sale of tablets and mobiles has highlighted the immense rise in downloading cloud gaming apps and money games. The gaming industry has taken the future of mobile gaming by storm. Mobile gaming has grown ahead of the computer gaming system. The popularity of mobile gaming has opened up lucrative prospects for the current generation to develop mobile games and generate revenue. In this article, we will discuss 17 popular gaming engines, gaming platforms, and software. At the end of this article, you will be able to know more about the best Android and iOS 2D/3D games, along with exclusive gaming graphics. The universal acceptance of iOS and Android have revolutionized the gaming industry.
Let us look at some of the statistical data intrinsic to the gaming industry.
62% of consumers install a game within a week of buying a mobile device.
Android is used by 78 percent of gamers.
Globally, there are about 2.2 billion active mobile gamers.
Puzzle games account for 57.9% of all games played.
Asia has the largest gaming market on the planet.
In terms of revenue, PUBG mobile is the most popular mobile game globally.
What is a gaming engine?
A gaming engine is a software development framework that involves the configuration and settings to amplify the production of video games in multiple programming languages. A gaming engine includes 2D and 3D graphics, which supports various import formats, including real-world activities, and artificial intelligence (AI), responding to players' actions.
1. Components of a Game Engine
Platforms are used to create multiple video games with different programming languages. It works just like any other IDE, but it has added features to ease the making of game development. Now let us figure out what these components are.
2.     Rendering Engine
A game engine's rendering engine is a subcomponent, often known as the graphic Engine. The rendering engine is emphasized in the game's graphics rendering in 2D or 3D. A decent game engine must feature a rendering engine that works with various file formats.
Having a graphic component that integrates a game's aesthetics, whether 2D or 3D, is essential.
2. Artificial Intelligence
Artificial Intelligence has a significant impact on the aggregate performance and logic of a game. When building a game, the AI engine generates recommendations depending on the player's behaviour in-game.
For example, in a multiplayer combat arena game, a hero approaches an enemy tower. When the building comes within range, it attacks the hero as a reaction. As a result of the tower's onslaught, the hero loses several health points.
These logics are accomplished by using scripts authored and designed by AI software engineers. Notably, the hands react to the game's actions in a larger context.
3. Physical Engine
A physics engine is a critical piece of software, particularly in simulation games. Designing and building simulations of real-life activities, movements, and reactions is a subcomponent of this component. It covers things like velocity, acceleration, fluidity, and projectile motions, for example.
Physics engines are frequently employed in video games that feature real-time actions and reactions. Grand Theft Auto is an excellent example of how physics is used as a gaming engine. Vehicle crashes and gravity as they fall provide a graphic representation of real-life action-reaction scenarios.
4. Sound Engine
The sound or audio Engine is in charge of the sound effects produced by in-game interactions. These audio files have been amalgamated into the game logic using software apps or SDKs. This optimizes and plays the audio files associated with each game activity.
5. Networking Engine
The internet era ushered in a more participatory gaming experience based on networking. The network engine offers multiplayer or social gaming, which allows you to play with other people. The machines work in sync with a fully functional game. Companies and developers are encouraged to use this software application.
What is the Process of Game development?
Game development is initiated with the idea that a group of developers then execute. Game development is divided into five stages. This comprises the stages of discovery, production, testing, release, and follow-up.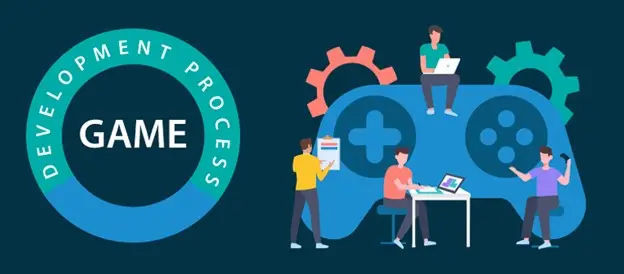 1. Discovery
Discovery The scope of a game and what is required to receive a release date are determined during the discovery stage. Depending on the nature of the project, the required resources, and the funds available, the discovery stage can last a month or two. In the discovery stage, the Core Team is made up of only a few people. The Core Team normally includes a Solution Architect, Game Designer, and Art Director.
2. Production
This is where the process of developing a game begins. The team members polish the story and establish the game mechanics, the game balance, tempo, and gameplay. They also design all characters, creatures, objects, and environments, develop game rules, construct multiple levels depending on scenes, and create the programming code.
3. Testing
Testing Playtesters are available in a variety of sizes and shapes. Some people put themselves through stress tests by continually crashing the game and hitting walls. Some play-testers evaluate the game's "fun factor" to see if it's too difficult or too simple and convenient.
The game was released for Alpha and Beta after numerous testing iterations, depending on how progressive the in-game elements are. At this point, the players have their first hands-on experience with the game.
4. Release
During this period, the developers spend time fixing errors discovered during the testing stage. Apart from bug fixes, developers concentrate on the game before its release. Perhaps the character's clothing has more substance, or those trees are finally swaying in the breeze. These minor adjustments can significantly impact how immersive a video game is.
5. Post Release
After the game is out, some team members continue to work on it, rectifying problems, monitoring updates, bonuses, in-game events, or brand-new downloadable content (DLC). Others may move on to the next project or the sequel.
Why is gaming development gaining momentum?
1. Multiple choices
To play most of the games currently available online, you used to have to go to a casino or an arcade. Although one can still do it, only a limited number of games are available due to constraints in physical gaming spaces. If your favorite games aren't available at a casino or arcade, you'll have to adjust with what's available.
2. Cost-effective
Gaming is a very cost-effective method to pass the time. You won't have to spend a lot of money to get started as many games are free or have a low subscription price. From free spins to reduced promo coupons, casino sites include all. This implies you won't have to spend a lot of money to have fun. It is unquestionably less expensive than online buying.
3. Suspenseful
Different games' graphics are now so fantastic that you can immerse yourself in the mood while playing, enhancing their entertainment value. The advancement of technological capability is eternal, making the games continually evolve. To illustrate how far technology has progressed in ten years, you can compare the games you played a decade back to the ones you are now playing. As it progresses so quickly, gaming is emerging as a popular activity among people.
4. Availability
Online gaming has grown extremely popular. Games were traditionally played on television, but with the introduction of new gadgets such as cell phones and the iPad, to mention a few, you can now play games wherever you are. Gaming on mobile devices or iPads is ideal for an extended car ride or a business trip while you're locked in a hotel.
5. Scarcity of better options
Coronavirus has been affecting the entire planet for the past two years or so, and no one knew how safe we were. This has discouraged many people from frequenting casinos or going out, and they have sought entertainment indoors. This has increased the popularity of online gaming, as it provided people with something to do and digital life. In many areas, people are getting back to their regular schedules, but now that people have discovered how fun online gaming is, they are hesitant to abandon it and return to traditional gaming places with limited options.
Popular Gaming Engines In 2022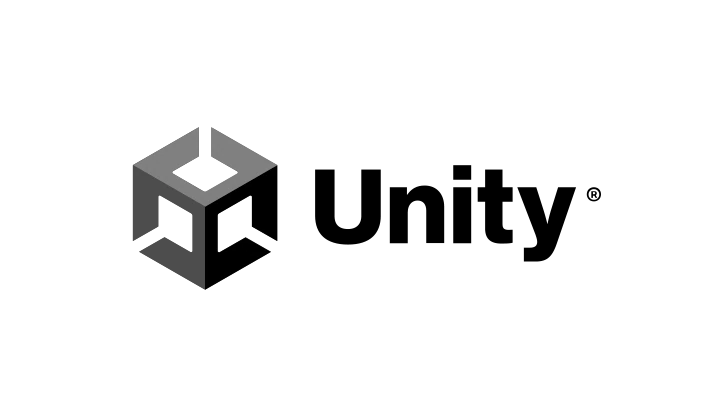 When it comes to the best gaming engines to use in 2022, Unity tops the list. It is known as an all-in-one platform for developing mobile games. Developed and released in the year 2005, it continues to be a staple in the gaming industry. The best thing about this game engine is that it is very easy to use and a popular choice among beginner-level developers. It is mainly used for the development of 2D and 3D mobile games. It is also used for AR development and the creation of virtual reality games.
The utility also allows the development of animations for automotive engineering, filmmaking, etc., and simulations for mobile gaming. More and more developers are leveraging this gaming engine owing to its robust capabilities, quirky features, and supportive pricing.
Pricing
Beginner startups and students – Free
Plus Edition – $40 per month
Pro Edition – $150 per month
Enterprise edition – $200 per month
Pros of Unity
Supports nearly 27 platforms
Ultra-fast game engine
Easy debugging and tweaking
Easy sharing of the apps between web, PC, and mobile platforms
Easy documentation
Platform Compatibility
Mobile Platforms – Android and iOS
Web Platform – WebGL
Desktop Platforms – Mac, Linux, and Windows
Console Platforms – Xbox, PS4, and PS5
VR Platforms – PlayStation VR and Oculus
Few Popular Games Developed In Unity
Subway Surfer
Temple Run Trilogy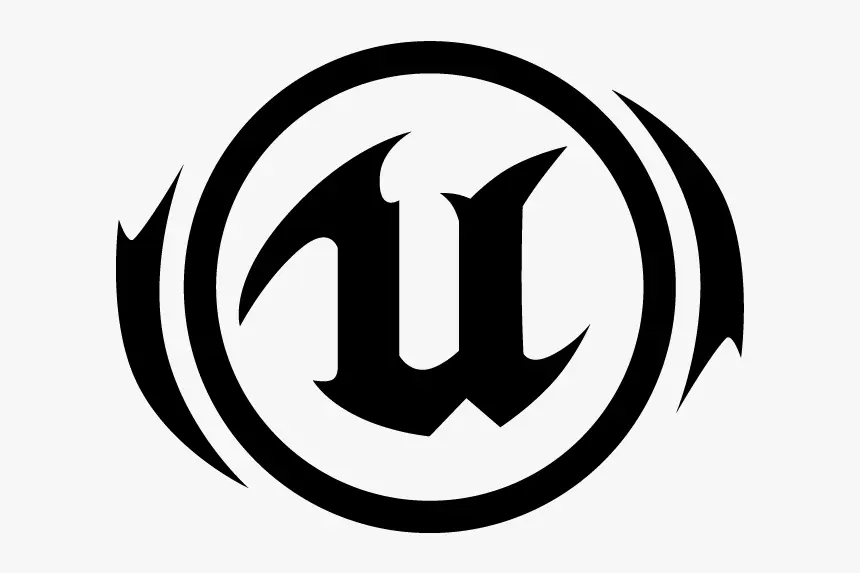 Unreal Engine is a popular platform that is used by developers in order to create exciting games. It was released in the year 2021. It is mainly used for 3D game development. The best thing about Unreal Engine is that it is very user-friendly. Moreover, to use this platform, you do not need to have any programming skills. That means even beginners can leverage this game engine in order to develop mobile games.
Making changes is also easy without the need to change any codes. The straightforward interface of the game engine allows testing the games on the platform. The use of these platforms allows the developers to create highly engaging games for enthusiastic players.
Pricing Of Unreal Engine
Start-ups and beginners – Free
If gross revenue is $1,000,000 or higher – pay 5 percent of the royalty
Pros of Unreal Engine
It is open-source and free software.
Cross-platform game engine
Easy optimization of the games
Ensures realistic rendering of images for games
More functionalities and tools for different situations.
Platform Compatibility Of Unreal Engine
iOS and Android
macOS, Microsoft Windows, and Linux
PlayStation 4 and 5, Nintendo Switch, Stadia, and Xbox One
HTC Vive, Samsung Gear VR, HoloLens 2, Magic Leap, and PlayStation VR
Examples
Werewolf: The Apocalypse – Earthblood
Fortnite
Why Developers Use Unreal Engine For Game Development?
Beginners use the Unreal Engine as it does not require programming knowledge to
create games, and it has user-friendly features.
As a result, users can use the Unreal Engine to make essential adjustments and adapt the game without having to code or update codes.
The UI is also simple to use, and the significant benefit is that the user may do game testing directly on the platform.
Unreal Engine is used to create spectacular 3D graphics, allowing developers to create games that will captivate players.
The Unreal Engine charges a 5% royalty if the gross revenue is equal to or more than $1,000,000.
The two famous examples of Unreal Engine Games are Injustice 2 and Mortal Kombat.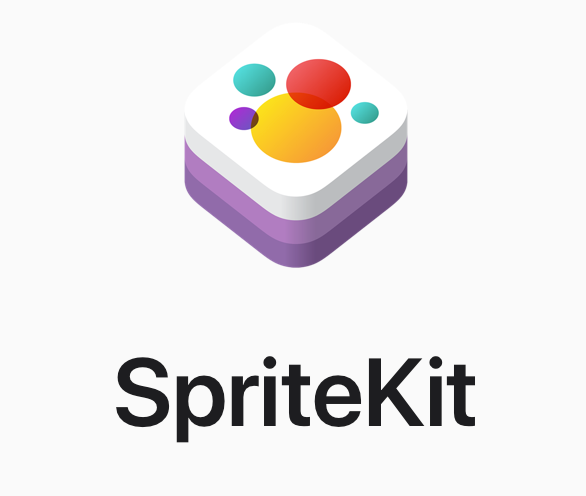 If you are looking for a game engine to develop games for iOS devices, then SpriteKit is the best platform. Released in 2013, it is a game engine developed by Google. It is one of the best platforms for developing graphics-intensive apps and creating mobile games. It is a framework that allows the creation of battery-efficient and high-performing 2D games. The framework is user-friendly and comes with a very simple programming interface.
With this game engine, the developers will not have to download any external sources or additional libraries. However, you can still ensure the optimum performance of the games on iOS devices.
Pricing
Pros of SpriteKit
Built-in tools to avoid the use of any third-party software
Easy development of games for iOS devices
Built-in physics game engine
Platform Compatibility
Examples
Why You Should Choose SpriteKit?
SpriteKit is an Apple framework for creating 2D games and is completely free. The framework works with both Objective-C and Swift.
Using a variety of capabilities provided by the framework, developers can construct high-performance 2D games.
This is most likely the framework to use if you want to create games for iOS devices.
Because you can just drop in your photos, and Xcode will do everything for you, you can avoid using third-party applications to create your texturing, atlases, assets, or typefaces.
The two SpriteKit examples include 10*10 Blocks and Sumo Pop.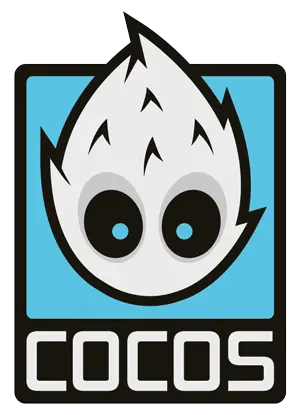 Cocos2d-x was released in 2010. It is a popular game engine that comes with cross-platform development capabilities. It is suitable for the development of 2D and 3D games. It runs using scripting languages such as JavaScript, Lua, and C++. One of the most appealing features of Cocos2d-x is that it allows the creation of very small size games. It provides detailed documentation and offers large community support.
The powerful suite of Cocos2d-x allows the development of high-performance mobile games. The all-in-one extensible editor of this game engine simplified game debugging, multi-platform publishing, previewing, and resource management.
Pricing
Pros of Cocos2d-x
It is an open-source game engine.
Allows the development of cross-platform games
Allows the development of games that are as small as 1.5 MB
Ensure better functionality of the mobile games
Platform Compatibility
iOS and Android
Windows
HTML
Facebook Instant Games
Examples of popular games developed in Cocos2D
Dragon Ball Z
Hill climb racing
Why choose Cocos2D for your project?
Facebook owns the Cocos2D-x set of 2D game development tools. With its robust suite, developers may create high-performance games.
Cocos2D comes with an expandable all-in-one editor that offers resource management, previewing, and game debugging features.
To improve the functionality of games, the libraries are integrated with Cocos2D-x. One of the highlights of Cocos2D is that you can use this Engine to make games having a size of 1.5 MB.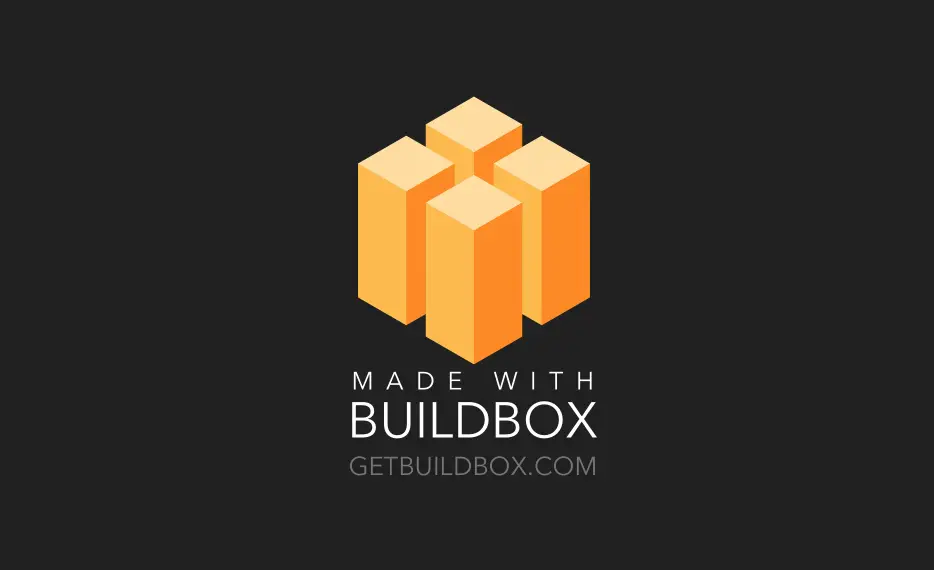 Released in 2019, Buildbox is an easily accessible game engine that is popularly used for developing games for Android devices. It allows the development of mobile games easily and quickly. With this game engine, all you need to do is select images, import them, assign roles, and the game is ready. It is ideal for beginners who do not have any prior coding experience. There is no need for scripting or programming skills in order to use this game engine.
Buildbox helps in the development of 3D and 2D mobile games. With the drag-and-drop functionality, it allows for the development of highly functional-looking games. The best thing about this game engine is that the changes made and features added to the game can be viewed in real-time. The huge community of this game engine is an added benefit.
Pricing
Initial small projects – Free
Plus version – $19.99 per month
Pro version – $49.99 per month
Pros of Buildbox
Drag and drop functionality for easy game development
Availability of different game templates
Access to more than 20,000 game sound effects, assets, and animations
Easy development of 3D games without coding
Platform Compatibility
Examples
Why use BuildBox?
Selecting photos, importing them, and assigning responsibilities to include all steps so that the game is all set to play. One does not need to be well-versed with coding in the process of creating the app.
The BuildBox engine allows you to make changes to the game and see how they affect it in real-time. BuildBox is easier for users who are not versed in the computing language.
A range of sound effects and animations are available through BuildBox. BuildBox's latest edition allows you to create 3D games without knowing how to code.
The development process is simplified thanks to drag-and-drop capabilities. BuildBox is free for initial use.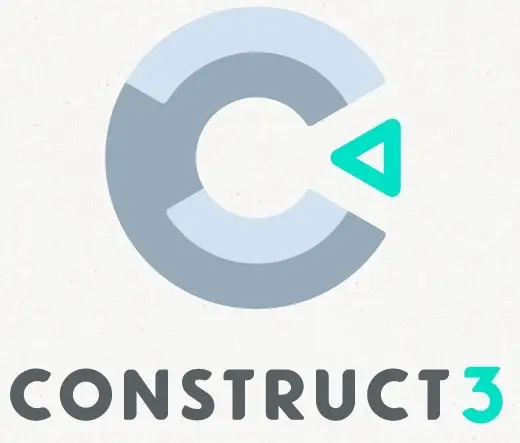 Construct 3 was released in 2019. Construct 3 is another popular game engine that is used for the creation and development of 2D games. It is ideal for beginners. The game engine is also used in order to teach students the fundamentals of game development. Construct 3 is mainly used for developing puzzles, role-playing games, and racing games. It leverages a virtual scripting system, thereby increasing its accessibility for beginners.
The game engine supports JavaScript. The block-based system of the game engine consists of events and layers for the creation of logic in the games.
Pricing
Limited functionality – Free
Personal single license – $5.19 per month
Start-up single license – $61.99 per month
Standard business license – $406.79 per month
Pros of Construct 3
An excellent game engine for developing 2D games
Affordable software
Flexible and stable software
Does not require any programming skills to develop mobile games
Platform Compatibility
iOS and Android
Linux, Windows, and macOS
Xbox
Examples
Lunar Mission
Beast Attack
Why use the Construct gaming engine?
Construct is often regarded as the best game editor for users new to gaming development. It's also used in academics to train students about game-creation foundations
Construct is a non-programmer-friendly HTML5 engine developed by the Scirra corporation. Construct employs a virtual scripting mechanism, making it even more user-friendly.
Construct 3 is a fantastic tool for creating 2D games, and it does not necessarily have any programming skills to create amazing games.
Construct 3 has a free license for limited usage and customized plans depending on the period and type of license.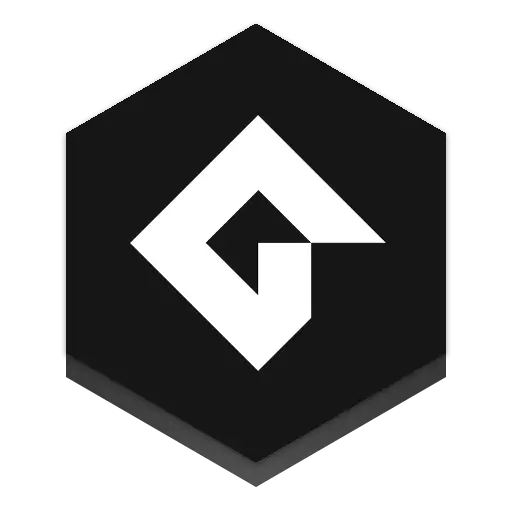 Yoyo Games released GameMaker Studio 2, which has a 2D game development engine.
The language is easy to grasp, and the drag-and-drop feature allows you to construct your game quickly.
GameMaker Studio 2 is a cost-effective tool. The platform allows users to customize their experience by allowing them to set up a development environment or organize a workspace.
Gamemaker Studio 2 is the preferred Engine for new users because of its unrivaled speed. It's an easy tool, and you can create games almost instantly because of the plug-and-play method.
It also offers free service for the first 30 days and a $39/12-month charge for MAC and Windows.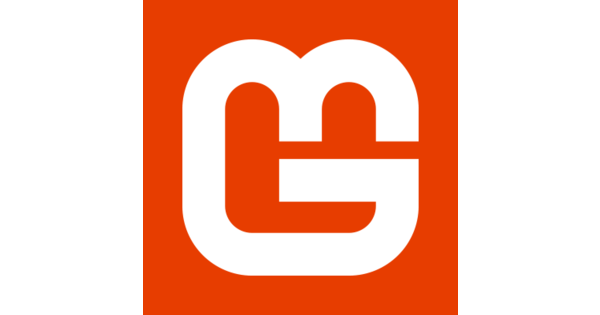 MonoGame was released in 2009. MonoGame is a popular cross-platform game engine that allows the development of 2D mobile games. It leverages languages such as .Net and C# in order to write fast, reliable, and modern game codes. It is based on the XNA framework of Microsoft and is quite easy to learn.
If you still have any difficulty in game development, you can head to the official website. Many learning tutorials along with a community forum are available on the official website that will enable you to easily develop mobile games and resolve any issues that might occur during development. The large community is another plus point of this game engine.
Pricing
Pros of MonoGame
Versatile, flexible, and customizable game engine
Ideal for the development of 2D games
An open-source framework that is easy to use
Convenient cross-platform development
Platform Compatibility
Android and iOS
Windows and macOS
Xbox One, PlayStation 4, PS Vita, and Nintendo Switch
Examples
Infinite Fight
Skulls of the Shogun
Why use Mono Game Engine?
MonoGame is a game development framework that works across several platforms. It is easy for people working on the C and Net programming languages.
MonoGame provides several learning tutorials to assist you in developing your game. The system of MonoGame requires shaders specified in particular languages. MonoGame created its shader language, MGFX.
The structure is similar to the Microsoft FX file, and it is easy to edit. MonoGame is a game development engine that is flexible, adaptable, and highly customizable.
MonoGame is free to use and compatible with 2D games.
9. Haxe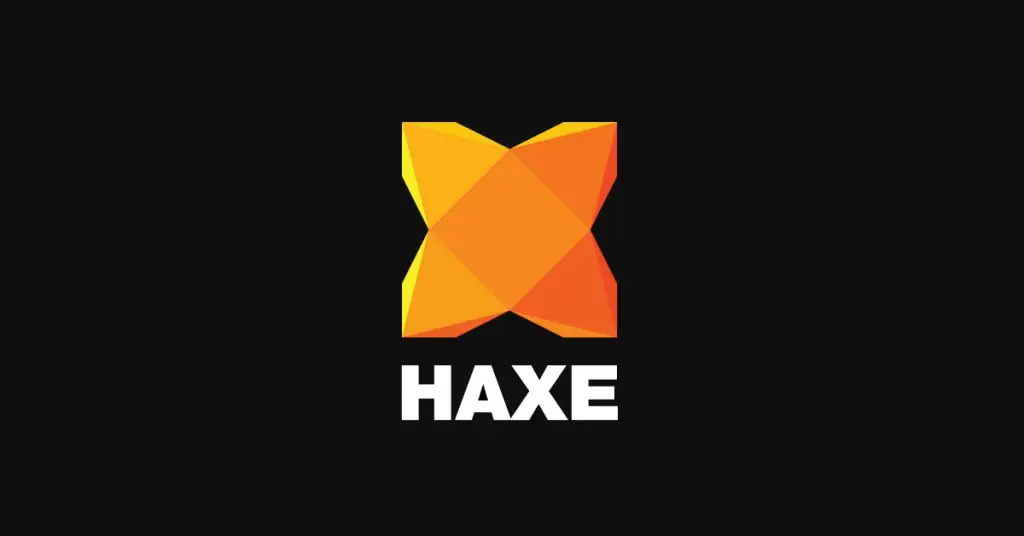 Haxe 4 is also a popular game engine that was released in the year 2019. It is ideal for the creation of games and apps. The game engine comes with a number of game libraries and frameworks. With the use of a single code, Haxe 4 allows the development of games that can function well on different platforms.
Pricing
Free
Professional plan – $6,500 per year
Enterprise plan – $26,000 per year
Elite plan – $98,000 per year
Pros of Haxe 4
Allows quick development of games
Easy to use
Adds missing language features for different platforms
Platform Compatibility
iOS and Android
Windows, macOS, and Linux
Examples
Why use Haxe for gaming development?
Haxe is a high-level, cross-platform game creation engine that is open-source. Haxe is a programming language similar to C++, PHP, and AS3.
Haze includes a set of standard functions compatible with all platforms, such as numeric data types, textual, binary, and more.
Because the Haxe compiler is lightning-fast, you can develop your game quickly. Haxe has highly rigorous type checking, which aids with game development speed.
The Haxe platform is free to use. However, you have to pay $6,500 for a professional plan, $26,000 for an Enterprise plan, and $98,000 for the elite plan.
Northgard and Dead Cells are some examples of Haxe.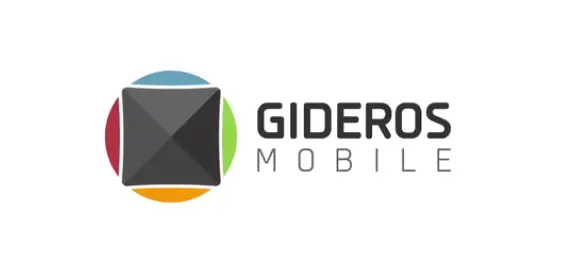 Gideros engine has been recently released in 2022. Gideros is an open-source game engine used for the development of 3D and 2D games. It allows faster development and deployment of the different mobile games. The game engine makes use of scripting languages such as Corona: Lua. The best thing about using this game engine is that it allows instant testing during the process of game development. It offers a complete set of development tools to facilitate the easy development of mobile games.
Pricing
Pros of Gideros
Allows instant testing of the different games
Easy extension of the core with different plugins
Free to use
Platform Compatibility
Android and iOS
Windows and macOS
Few Games Developed In Gideros
Why to choose Gideros?
Gideros is an open-source platform. You can create wonderful games with no extra cost, and owing to cross-platform functionality, you may release them on a variety of devices.
Gideros and Corona both used the Lua scripting language. Gideros allows you to test your game in real-time.
Plugins make it simple to extend the core. Using Gideros' core concepts, you can create reusable code for any of your future games.
Gideros mobile is absolutely free to use.
The Godot engine is used to create 2D and 3D games. It's an open-source, cross-platform
engine. It's also available under the MIT license.
Godot may be used to create games from the ground up without the usage of any other tools besides some content development tools.
Instead of being stored in a database, other game materials are saved in the computer file system.
Godot supports a variety of languages as well as language binding. The node concept in Godot makes it an extensible design tool that is absolutely free.
Spooky Ghosts Dot Com and the interactive adventures of Dog Mendonca & Pizzaboy.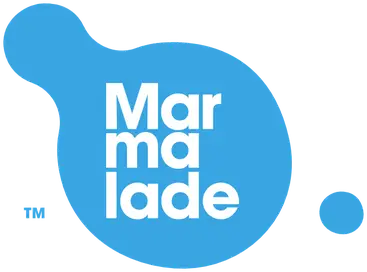 Marmalade was released in 2009. Marmalade is a popular cross-platform framework that is used for the development of 2D and 3D games. It leverages C++ code in order to create games. The different modules of the game engine are coded in Objective-c, Lua, and HTML5. Developers can make use of the Marmalade SDK layer or OpenGL ES API in order to access the graphics rendering capabilities.
The code examples and libraries of Marmalade make the development process easy. It allows the deployment and testing of applications on different platforms.
Pricing
Pros of Marmalade
Allows integration of third-party libraries
Easy development of games
Increases the speed of game development
Platform Compatibility
Examples
Marmalade is a cross-platform game engine for both 2D and 3D game development. It
creates games with C++ code. It lets you create native apps for both desktop and mobile devices.
You can use the libraries that come with Marmalade to make the development process more convenient. Applications can be tested and deployed on a variety of platforms.
To get the best performance, compile the game with native CPU instructions. Ability to create games without the use of virtual machines or cross-language programming.
Cut the rope and worms are some of the few examples of marmalade.
Plants vs Zombies game is another prime example of Marmalade.
Clickteam Fusion 2.5 is an excellent choice if you want to construct an event-based game.
It includes all of the tools you'll need to create an event-based game.
Because Clickteam Fusion 2.5 does not require any computer language skills, it is simple to use. To save time and complete your game development rapidly.
At any stage of your development, a robust development community will assist you. Prototyping is quick and simple.
Clickteam has its free version functions within limited operationality while other paid-ons are available.
The basic model of Clickteam Fusion is available for $99.99 and $131.18 for Standard+.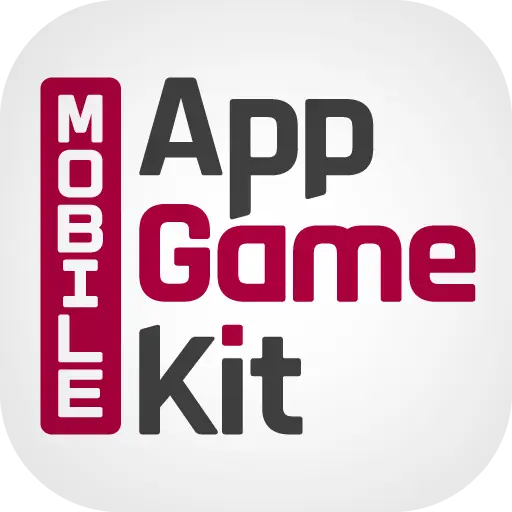 All game makers will benefit from AppGameKit. Whether you're a novice or a seasoned pro, AppGamekit has the right option for you. It's a user-friendly platform with a coding language that's close to C++.
For multiplatform game creation, AppGamekit is the best option. Because AppGamekit is a cross-platform engine, games created with it will run on all platforms.
Because the Engine uses a comparable language to C++, developers can create games without having to learn anything about it. AppGamekit magic boosts productivity and releases it on a device for a trial run.
The classic AppGameKit bundle is available at $49.99 and $95.96 is sold for the AppGameKit Classic Unlimited bundle.
· Driving Theory test 2018 and Echoes III and more are a few examples of App GameKit Game.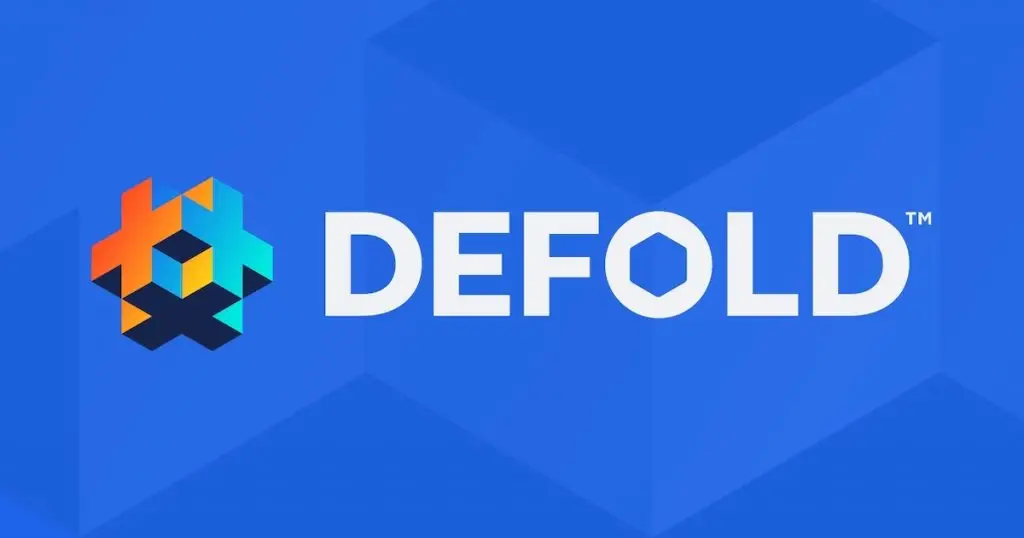 Defold is another top-rated game engine that was released in 2016. It is a game engine used for developing games for desktop, mobile, console, and web platforms. It mainly allows the development of 2D games. However, it can also be used for the creation of 3D games. This game engine is easy to use and has excellent technical documentation. Versatility and speed are other features that make the game engine a preferred option among game developers.
The game engine allows the development of cross-platform games. It is an all-in-one-pack game that facilitates the development of games in a single place.
Pricing
Pros of Defold
Offers exceptional performance and saves the time the developers
Allows fast and efficient development of games
Supports animation
Composing scenes for the mobile game is easy
Platform Compatibility
Android and iOS
Linux, Windows, and macOS
HTML5
Nintendo Switch
Facebook
Steam
Examples
Craftomation 101
Plague Lords
Why choose Defold?
Defold is a 3D game production engine that aids in the development of outstanding 2D games. It is powered by the Lua Language, which is noted for its efficient speed, and user-friendliness.
It is an all-in-one game development engine since it has everything needed to create a game in one location. It gains a lot of power because of the custom setup feature.
Defold's assets are specifically created to generate 2D games first; while you can use Defold to create 3D games as well, it is a fantastic engine for creating 2D games.
Another advantage of Defold Game Engine is that it is 100% free.
Rafts War multiplayer and Family Island are prime examples of Defold Game Engine.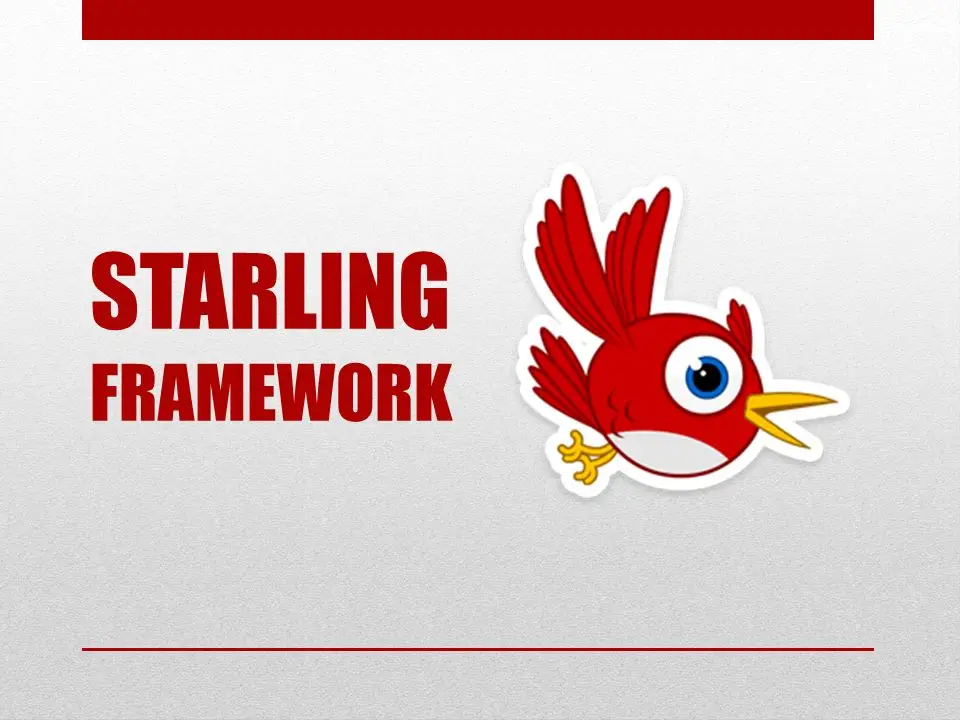 The Starling game engine was released in 2011. It is an open-source and free game engine that allows the development of cross-platform games. It is mainly used for the development of 2D mobile games. A prominent feature of this game engine is that it is very easy to use and lightweight. The codes used in the game engine are easy to understand, read, and even extend. The great framework ensures better performance of mobile games.
Pricing
Pros of Starling
It is an easy-to-use and lightweight game engine
The source codes are very easy to understand, read, and extend
Multi-screen friendly game engine
Platform Compatibility
Android and iOS
Browsers
Apple TV
Examples
Angry Birds Star Wars
Tiny Swipers
Why Choose Starling?
Starling is a cross-platform game creation framework based on Adobe's AIRTM technology that is free and open-source. Developers can also use the Starling framework to create hardware games in ActionScript 3.
The game's architecture was created in a manner that complements the GPU. The standard gaming tasks are integrated into the framework's core. It's also a fantastic framework for creating 2D games compatible with mobile and desktop systems.
The source codes are simple to read and comprehend because it is an open-source project.
The price of Starling game development is 100% free for all.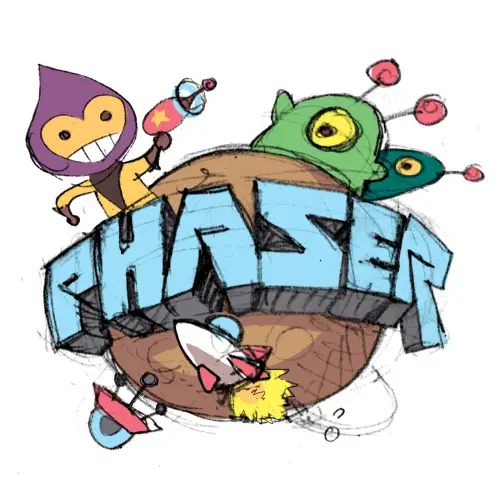 Phaser is the most popular HTML5 game creation framework, allowing developers to
create rich, cross-browser HTML5 games. Photon Storm created it as free freeware.
Internally, Phaser uses a Canvas and a WebGL renderer and can switch between them automatically depending on browser capability.
This allows for quick rendering on both the desktop and mobile platforms. Its support for a wide selection of plugins, as well as the big community of developers that use Phaser to create games, make it a breeze to work with.
The cost of a Phaser is 100% free to use. Ability to provide in canvas or OpenGL, with auto-selection depending on the user's browser. There are a lot of small auxiliary methods and objects in it.
Fishing.io, idle Zoo, and the Bowling Club are some of the best examples of Phaser.
Cost of Game Development
The cost of game development varies on the type of game, its software integration, features, taxes, support staff, and outsourcing. However, the cost of developing a game ranges from $50,000 to $500 million. Thus, the cost of game development is determined by your game's specifications.
Conclusion
In summation, I would like to iterate that each language has its own set of advantages. As a result, no one language is superior to another. It all boils down to your use case, budget, a platform of choice for the app, and a few other factors. I hope this article citing the top 17 game engines will help you delve deeper into gaming development. Furthermore, if you want to use the most appropriate language for your needs and have the greatest game made, make sure you hire a professional and skilled game production firm.